Description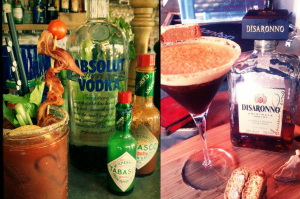 What to expect here?   Far more than a special cosy bar on a corner !
Seating outside as well as in; remarkable cocktails such as Fairy Floss Martini's for the Frivolous;  boutique beers and special mixes and spirits for the Worldly; together with  interesting and delicious snacks and food well above the bar!
A unique space, expressing the recycled chic of Rozelle.  Keep an eye out for live music on Friday nights and Sunday afternoons – altogether pleasant!
A very comfortable and welcoming ambience, professional and helpful service and altogether a special experience!
Contact
Address

632 Darling Street, Rozelle NSW 2039

Phone

(02) 9810 7070

Category

Cafes, Food and Drink, Live Music, Pubs, Bars & Clubs

Location

Rozelle

Tag

Not Found Tags By Dianne
Email: di@stevens.com.au